Club Banquet 2017
November 5, 2017 Sedgwick County Park Plum Shelter

Mark the following date, October 15, 2016, hopefully you will be able to keep this date open and attend our annual club banquet. Events like this is what keeps our organization going and this event is perfect for strengthening our fly fishing bonds.  We will have raffle prizes, Neal is once again cooking our main meal and will have have dutch oven desserts made by Dwan and Danny.
The date is set and the shelter is reserved.  Not all the following details are have been discussed at this time.  This is what we did last year and sure this year will be similar so we are leaving this information at this time for your reference.
Date: Sunday November 5, 2017
Raffle drawings begin after dinner
Selling of raffle tickets will be closed during dinner and
reopened for a short time after dinner.
Cost: $15.00/ person (early or late arrival)
Pre-purchase tickets and receive 5 $1.00 raffle tickets.
Children 12 and under are just $5
Doors open at noon.
Where:
The picnic will be held at Plum Shelter in Sedgwick County Park.  Plum Shelter is located east of the play ground area.
Directions To Sedgwick County Park:
From Highway 235 take 21st street exit and go west.  Take 21st street past the zoo and at next stop light go south.  Go south to restrooms and go east towards play ground.  Plum Shelter is located east of play ground area. 
Sedgwick County Park is east of Ridge Road.
If on 13th go past Ridge Road to stop light and go north.  After entering park say left and follow road past old concession stand and at next restrooms go east towards play ground area.  Plum Shelter is located east of play ground area.
If on 21st go past Ridge Road and at stop light go south.  After entering park follow road and at restrooms go east towards play ground area.  Plum Shelter is located east of play ground area.
We will have some signs with arrows at the 21st entrance and at the road you turn on going back east to the shelter.  So look for the Flatland Fly Fishers signs and follow the arrows.
Click the following link for a Google map with directions to the shelter.  Just enter your starting address – Google Map
Dinner:
Dinner will start at 5:30
Beef Brisket
Pulled Pork
Baked Beans
Cole Slaw
Corn or maybe Green Beens
Baked Potato
Ice Cream
4 or 5 Dutch Oven Desserts
Activities:
Trout season is open this year so we will be doing a fishing tournament that starts at 1:30 pm and go to 4 pm.  The teams of 3 to 4 can fish anywhere in Sedgwick county park. Teams will fish each hole or area for up to 30 minutes before they will have to move to the next hole or area. Teams cannot split up and fish multiple holes or areas at the same time. They are to stay together and work together as a team. Anglers can change their flies anytime and are allowed to fish up to two flies on their fly rod at the same time. Team members are allowed to share flies with each other. There will be awards for each team member and the following points system will be used. There will be an award for the longest fish, shortest fish and the team that has accumulated the most points. The following points system will be used: 5 points for each trout 4 points for each bass 3 points for each carp 2 points for each catfish 1 point to for each fish of any other species Teams are to be back at the shelter for check in by 4 pm. If any team comes in 5 minutes late there will be 5-point deduction from their score. After that there will be 1 point deducted for each additional 5 minutes they are late. If any team is not back by 4:35 pm will be disqualified from the tournament.
Then there will be some tying activities inside:
Mystery fly – materials will be provided and will see who gets ties a pattern closes to the one already tied.
Bring your tying stuff if you would just like to spend some time working on filling up your fly box.
Raffle:
The raffle will start around 6:30 pm
Volunteer Raffle – two club members who volunteered for club events will be drawn.  The prize is a fishing shirt with the club logo put on it.  They will get to select the shirt from a couple options and order their size.
Raffle Prizes

guide trips
rods
reels
fly fishing tools
fly tying kit
hats
fly tying materials
and a whole lot more
Donations

:

The following companies have made donations to the club to help support the Flatland Fly Fishers annual banquet.  It is donations from companies like these that help the club raise money at the annual banquet, which allows us to do events to help promote fly fishing.  So please remember these companies when you are going to be purchasing new fly fishing gear and tying supplies.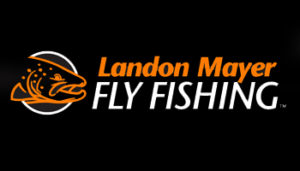 .
Donated for our 2016 Banquet